Edward Doherty previously served as the chairman of the Elon Board of Trustees, with his term ending in June 2020. He is chairman and co-CEO of Doherty Enterprises, which owns restaurants such as Applebees and Panera Bread. Doherty and his wife created The Doherty Center for Entrepreneurial Leadership in the Love School of Business at Elon.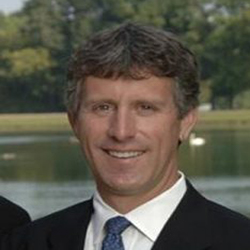 Burney Jennings '87
Started Board: 2000
Son of Maurice Jennings '57, Maurice "Burney" Jennings Jr. succeeded his father as the president and CEO of Biscuitville in 1997. Since he stepped into this role, Jennings has continued to expand the company's locations in North Carolina and Virginia. Jennings and his wife endowed a professorship at Elon University's School of Law. As a board member, Jennings has led fundraising campaigns for Elon's Center for the Arts and the law school. He is also a 2006 recipient of the Elon Medallion to honor his service for the university.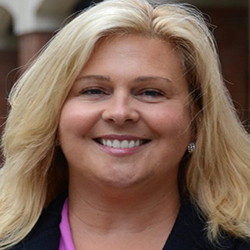 Michelle Larose
Started Board: 2012
Amy "Michelle" LaRose is an attorney in Annapolis, Maryland and is the daughter of two Elon alumni. Her father, Robert LaRose, was a member of the board from 1985 to 2006, when he was named as Elon's first Life Trustee. Her mother, Gail LaRose, served on Elon's National Alumni Executive Board and Elon's Board of Visitors. Along with her brother Scott, Michelle LaRose established the Gail H. LaRose Endowed Scholarship in memory of their mother. She also serves on Elon's campaign planning committee. Michelle LaRose is a graduate of the College of William and Mary's School of Law and the mother of three children.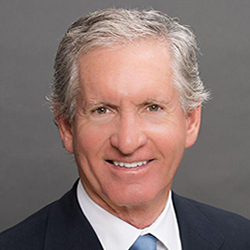 Robert Long Jr.
Started Board: 2004
Robert Edward Long Jr. co-founded and served as a law partner at Long, Miller & Associates until its sale in 2002. He was involved in the establishment of Elon's School of Law and was bestowed the honorary degree of doctor of humane letters in 2010 by Elon President Emeritus Leo Lambert. Long was inducted into the Carolinas Golf Hall of Fame in 2018 for his efforts in saving Greensboro's PGA Tour stop. He chairs the Piedmont Triad Charitable Foundation and raises money for the United Way of Greater Greensboro and the Future Fund of the Community Foundation of Greater Greensboro.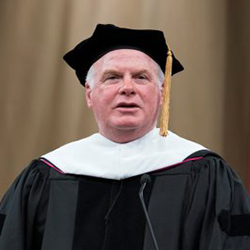 Mark Mahaffey
Started Board: 2001
Mark Mahaffey is the chairman of the board at The Mahaffey Company, a Florida-based firm that specializes in affordable apartment housing. He serves as the chair of the board of trustees of The Museum of Fine Arts St. Petersburg and director at Sabal Trust Company. Mahaffey was awarded an honorary doctor of humane letters degree during Elon's 2016 Spring Convocation. He also served as the first chair of the Ever Elon Campaign, which brought in $107.3 million in five years to build Elon's endowment. Mahaffey and his wife Marianne endowed the university with the Mark T. and Marianne Mahaffey Scholarship for International Study and Service, which supports students who wish to study abroad but are unable to for financial reasons.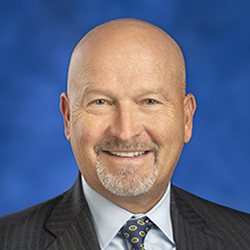 Chris Martin '78
Started Board: 2013
Chris Martin is the president, chief executive officer and chairman of the board at Provident Financial Services and the Provident Bank. He also is president of The Provident Bank Foundation, which supports communities served by Provident Bank. He serves on the board of directors for the Federal Home Loan Bank of New York and the New Jersey Bankers Association. Martin is a vice president of the Middlesex County 200 Club, which provides financial assistance to families of first responders and emergency personnel. He was bestowed Elon's Distinguished Alumnus of the Year award in 2012. Martin is serving as campaign chair of Elon LEADS — a financial initiative that focuses on expanding scholarships and learning environments, broadening engaged learning and supporting mentor relationships — until April 2021.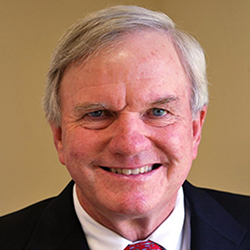 Dalton McMichael Jr.
Started Board: 2010
Dalton McMichael Jr. is the founder and president of McMichael Mills, Inc., a covered elastic yarn manufacturing and distributing company. He is the son of textile executive and philanthropist Dalton McMichael Sr. and brother of fellow trustee Gail Drew. McMichael's sister is Gail Lane who is a Life Trustee.McMichael is a member of the board of visitors for Wake Forest University Baptist Medical Center. Through the McMichael Family Foundation, he and his siblings have made significant contributions toward Elon University School of Law scholarships. McMichael has a bachelor's degree from North Carolina State University and an MBA from the University of North Carolina at Chapel Hill.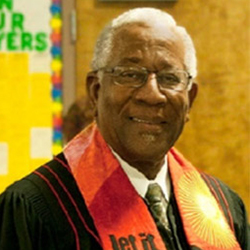 Marvin L. Morgan '71
Started Board: 2008
The Rev. Marvin Morgan is a certified intentional interim minister and church consultant, and has served as a UCC pastor for 50 years. His half-century-long pastoral career includes multiple senior UCC leadership positions, including service on the UCC executive council and as a moderator of the UCC's 27th General Synod. In recent years, Morgan has served as intentional interim minister at St. Paul Evangelical Lutheran Church in Decatur, Georgia; Brookmeade Congregational Church UCC in Nashville, Tennessee; and Fairfield Glade Community Church in Crossville, Tennessee. Most recently, Morgan served as interim pastor of the Sojourners UCC congregation in Charlottesville, Virginia. He earned a bachelor of arts degree from Elon University, a master's degree from Duke University Divinity School and a doctor of ministry degree from Drew University.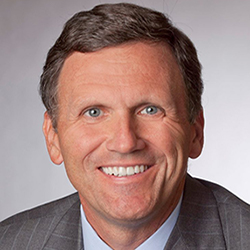 Edmond Moriarty
Started Board: 2015
Moriarty started as an investment banker at Merrill Lynch & Company and by the end of his time at Merrill, Moriarty had worked his way up to senior vice president and co-chief risk officer. After working at Merrill, Moriarty was also chief operating officer of investment management at Morgan Stanley. Moriarty currently holds the positions as chief financial officer and head of risk for Rockefeller Capital Management. Moriarity used to be vice chairman of the Board of Trustees at the Gill St. Bernard's School. Currently, he serves as the chair on the Board of Trustees at Elon University. He is also a trustee for a non-profit organization, based in Morristown, New Jersey, called Homeless Solutions, Inc.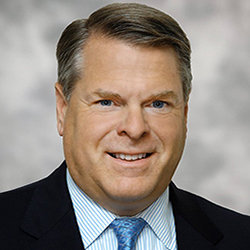 David Porter
Started Board: 2011
David Porter became the managing partner of Baystate Financial in 1996, one of the largest and oldest full service financial firms in Massachusetts. As of August 1996, Porter is the owner of the company as well. By 2015, the company grew from one office in Boston to 12 major offices spread throughout five states. Porter also wrote a book about accountability in the financial services industry called "Where Winners Live." In 2013, his book debuted and sold over 45,000 copies. He established the Baystate Financial Charitable Foundation in 1999 with the intention of raising money to support local charities.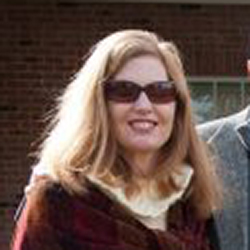 Anne Powell
Started Board: 2008
Anne Powell is a graduate of the University of North Carolina at Chapel Hill. Her father was Robert Ellington, who the Elon Health and Counseling Center is named after, and Anne's mother Helen served Elon as the coordinator of special events for over two decades. Prior to her service as a trustee, Powell was an active member of the Elon Board of Visitors and served on the Ever Elon Campaign Leadership Committee and the Elon Society Executive Committee. Powell currently serves as a member on the board's Campus Life committee, working closely with Vice President for Student Life Jon Dooley to enhance the out-of-classroom experience for students at Elon.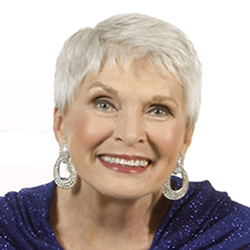 Jeanne Robertson
Started Board: 2003
Jeanne Swanner Robertson is an American author, radio personality, member of the CPAE Speaker Hall Of Fame and an award-winning humorist. Robertson majored in physical education and graduated from Auburn University, but took a year off from studying at Auburn when she took on the title Miss North Carolina, which ultimately started her career as a speaker. She served as president of the National Speakers Association in 1985. In 2000, Robertson was recognized as Auburn University's Woman Entrepreneur of the Year by the NCAA Southeastern Conference. In addition, she had the honor of speaking at the White House in 2008 for National Volunteer Week.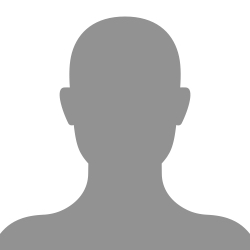 Rupe Sidhu
Started Board: 2020
Sidhu is a private equity investor with a degree in history from St. Stephen's College, an MBA from the University of Massachusetts and a Ph.D. from the University of Illinois. Sidhu is an Elon parent, and he has a son who is a senior in the Business School at Elon. Sidhu has experience serving on corporate boards.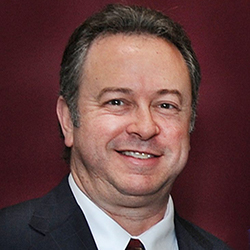 Eric Sklut
Started Board: 2015
Eric Sklut owns and operates Perfection Automotive Inc. Both Sklut and his wife, Lori, have played a role in the Jewish life program on-campus as well as the Jewish studies department at Elon by establishing the Lori and Eric Sklut Emerging Scholar Professorship and creating the Sklut Hillel Center on campus. Eric and Lori are also active participants on the Jewish Life Advisory Council at the university.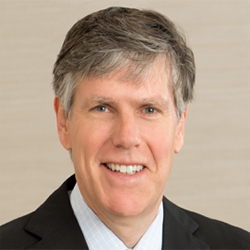 William Smith
Started Board: 1995
In 1988, William Smith graduated from the University of North Carolina Chapel Hill with a B.A. in economics. Smith now serves as the president, chief executive officer and chairman of the board at the Trust Company of the South. Apart from his positions with the Trust Company, he is a member of the board of trustees and the executive board of directors of the Piedmont Triad Charitable Foundation.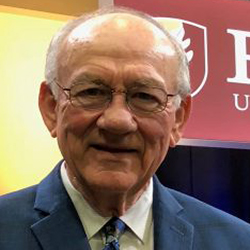 Richard Thompson '64
Started Board: 1998
Richard Thompson '64 graduated from Elon University with a BA in Physical Education. Later, he went on to earn his master's degree from the University of North Carolina at Charlotte and his doctorate from the University of North Carolina at Greensboro. Thompson served as the Mississippi state superintendent of education, the vice president for the university-school programs at the University of North Carolina and the state superintendent of North Carolina public schools. His work has been honored with the Distinguished Alumnus Award at Elon University and Chowan University. He was also named to the Alumni Hall of Fame at the University of North Carolina at Charlotte.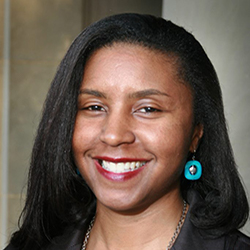 Kebbler Williams '98
Started Board: 2008
Kebbler McGhee Williams '98 was the first African American woman appointed to the Board of Trustees. Williams is featured in the Elon University African -American Alumni Hall of Fame. In addition, Williams is a member of the Board of Trustees campus life committee, the executive committee and the alumni affairs committee. Her accomplishments also include previously serving on the university's national alumni executive board, earning the Elon's Distinguished Alumna of the year award and the Gail Fonville Parker Distinguished Alumni Award in 2015. Three years later, she was also appointed into the Phi Kappa Honor Society. Now, Williams works as the director of K-12 for The Hunt Institute in Durham.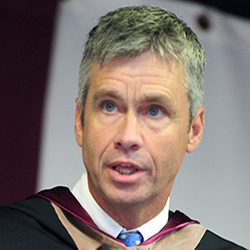 Cecil Worsley
Started Board: 2015
Cecil Worsley '86 was a member of Elon's golf team and continues to play a prominent role in the university's athletics program. In 2009, Worsley allocated funds towards the Golf Training Center, which was renamed the W. Cecil Worsley III Golf Training Center. Additionally, Worsley serves as a member of Elon's president's advisory council and the president of the athletics advisory council. Outside of his involvement with Elon University, Worsely owns Black Gold Holdings LLC, the Port of City Java Coffee Shop & Franchise and the Springer Eubank Company.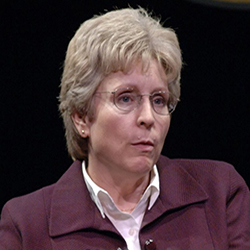 Deborah Yow-Bowden
Started Board: 2006
In 2004, Deborah Yow-Bowden '74 earned the title director of athletics at the University of Maryland, where she was also named the 17th most influential person in college athletics by the Sports Business Journal. Her other accomplishments include serving as the president of the National Association of Collegiate Directors of Athletics and being a member of the NCAA management council and the NCAA division budget committee. In 2007, Yow-Bowden was listed as one of "the 10 most powerful people in college sports" by the Chronicle of Higher Education. She also received the Elon Young Alumni of the Year Award in 1985, the Distinguished Alumni of the Year Award in 2009 and she presented the 2003 Elon University commencement speech.