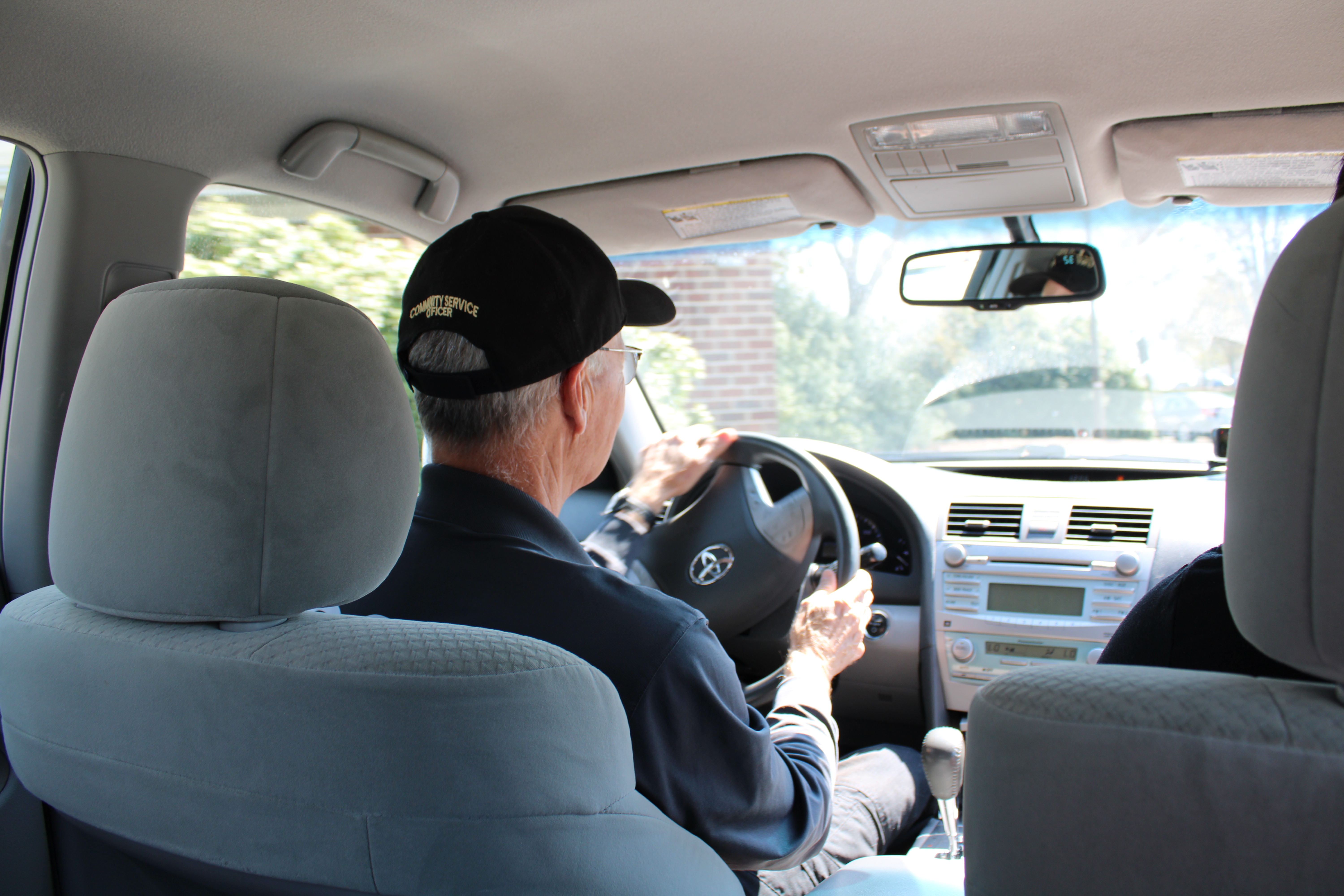 University traffic officer Kim Farmer drives around campus ensuring every car is following parking regulations. Nyah Phengsitthy, Elon News Network.
The sun is still rising as Kim Farmer begins roaming the streets of Elon University in his security car. As students, faculty and staff roll into their parking spots around campus for the day, Farmer makes sure that everyone is following campus parking rules.
As a university traffic officer, Farmer mainly drives around the south side of campus, checking faculty parking along East Lebanon Avenue, Historic Neighborhood lots and other areas when needed. Beginning around 8 a.m., Monday through Friday, he issues tickets to drivers violating campus parking rules, which often results in 20 to 30 tickets per day, and more than 100 tickets per week. After being in this role for 10 years now, he said he's familiar with many of Elon's parking habits.